Our monthly spice subscription boxes have all shipped. Now it's time for the August 2018 box reveal! Learn about the delicious recipes and spice blends in our August box.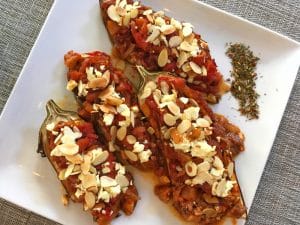 This classic Turkish dish with a funny name (Imam Bayildi translates from Turkish to "the Imam Fainted") is a hearty and delicious vegetarian recipe to try out on your next "Meatless Monday". Legend has it that this dish is so named after being served to a 17th Century Imam (Ottoman religious leader) who fainted with pleasure after eating the smoky eggplants stuffed with dried fruit and sliced nuts and topped with minced lamb. While we enjoy a flair for the dramatic, there's no need to lose our heads! You can easily customize this dish to your liking: add in ground meats for a heavier meal, or stuff with diced portobello and zucchini for heartier vegetarian take. Make extra portions and refrigerate to serve dreamy leftovers where the flavors have melded into a smoky treat.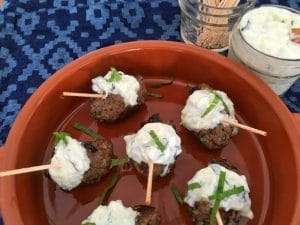 Kofte are delightful, savory spiced meatballs that you will find everywhere in Turkey from home dinner tables to city restaurants to roadside stalls. The smell of Kofte wafting around the home is a classic childhood memory of Turks around the world and you'll soon see why. Typically made of ground lamb (or a mixture of ground lamb and beef) mixed with onion, fresh herbs, some type of grain or bread, and spices, Turkish kofte with tzatziki can be served on toothpicks as a finger food, cooked in sauces, or wrapped in pita for a quick bite. Make a large batch and freeze them for an easy reheat.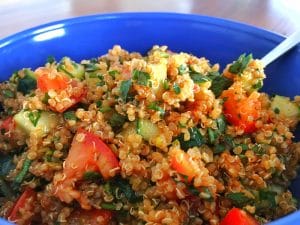 Turkey's Kisir ('KUH-suhr') salad is similar to neighboring Lebanon's Tabbouleh salad in that its traditionally made from bulgur wheat, fresh herbs, cucumbers, lemon, and tomatoes. The primary difference is that Kisir is prepared with 2 red ingredients to stain the bulgur red and add an earthy depth of flavor: tomato paste and spicy red pepper paste. We've altered the authentic recipe to make an easy, gluten-free side dish that you can customize as you like. This Turkish quinoa salad is delicious as-is or make it authentic by subbing in pearl couscous for quinoa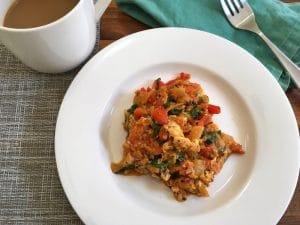 Simple, savory, and scrumptious, this classic Menemen Turkish scramble is a recipe we know you will be glad you added to your cooking repertoire. This dish represents all that we love about Mediterranean food: fresh, simple, healthy and packed with flavor. Traditionally served in metal pans at your table, you'll see the Menemen Turkish scramble bubbling and sizzling around the rim, while remaining tender and slightly runny in the middle, perfect for sopping up with bread!
For more recipes, check out the full list in our Global Cookbook.
Easily add classic Turkish flavors without scrambling to buy a ton of spice jars or expensive fresh herbs from the store, although if want to really amp the flavor, you can finish dishes by sprinkling fresh herbs like basil, dill, or mint on top of your dish. Our blend starts with fresh, classic Mediterranean dried herbs like dill, mint and oregano. Where our blend really shines is the addition for Aleppo Chili flakes for an a fruity-peppery note, with cumin and fennel seed for a sweet nutty finish. Contains: dill, mint, garlic, oregano, Aleppo chili, cumin, and fennel seed.
We developed this proprietary spice blend to deliver layers of classic Turkish flavor to use in a variety of dishes. With a slight peppery note up front from the nigella seed, mild heat from chili flakes, a lemony-tangy flavor from sumac, and a sweet, warming finish from cinnamon, cardamom, and star anise, Sweet Nigella is a versatile spice blend perfect for making Kofte, using on a dressed salad, or sprinkling on roasted vegetables. We're confident the Sweet Nigella Blend will transport your menu to Turkey and leave you wanting more. Contains: nigella seed, cumin, pasilla chili, sumac, mustard, red pepper flakes, cinnamon, mace, cardamom, and star anise.
This blend is yet another of our proprietary but blends created to showcase flavors of the Eastern Mediterranean region. Sumac is made from the tart berries of a bush native to the Mediterranean that is popular in Middle Eastern recipes. They are dried and crushed to produce a crimson powder that provides a lovely tanginess similar to lemon, but with a fruity flair and an overall sweet-sour profile. Our Nutty Sumac spice blend combines the tangy flavors of sumac with the earthy, nutty notes of cumin and sesame, and marries them together with the mild, fruity heat of Aleppo chilis. This blend is so versatile, try it on roasted chicken, potato salad, pan seared shrimp, or as a flavor-packed topping for your hummus! Contains: sumac, paprika, Aleppo chili, white sesame seed, cumin, and allspice.
This month, we're delighted to bring you Urfa Biber, a variety of dried chili commonly used in Turkey and now, by in-the-know top chefs around the world. With a deep burgundy color and a complex flavor profile, Urfa Biber will elevate the flavor of just about any dish to an authentic Turkish masterpiece. These chilis are harvested and dried in the sun by day and covered to "sweat" at night, preserving their natural essential oils. Urfa Biber chilis convey subtle notes of chocolate, raisins, wine, salt, and tobacco along with a mild heat. Try this spice in a range of dishes from savory to sweet (like brownies!).
For an even easier way to incorporate these flavors into your stable of recipes, check out our spice blend subscription at Piquant Post. We send you expertly crafted flavor packets each month along with unique, curated recipes so you can spend less time planning / searching and more time enjoying your meals.
Sign up for our email list to get news, sneak peaks, and special promos and we'll send you a code good for 10% off your first order. Piquant Post also makes a perfect gift for foodies and home chefs!