Often our box themes coincide with global events and holidays. Our February box honors a major Asian holiday: the Lunar New Year. One of (if not) the biggest holidays in China, hundreds of millions of people are traveling home to spend time with family during Lunar New Year. We hope to give you some easy ideas to recreate Chinese flavors at home. Happy Lunar New Year!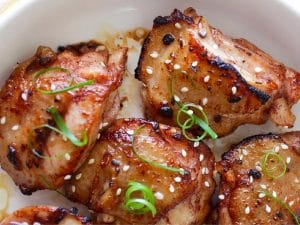 Five spice powder is an essential seasoning in Chinese cooking. If you've had Chinese take out, you've probably tasted 5 spice without even knowing. Culinary historians believe that 5 spice was developed to stimulate all of the 5 tastes in the mouth: sweet, savory, bitter, salty, and sour flavors. Typically used with fattier cuts of meat including chicken thighs, duck, and pork, we think you're going to love how you can transform ordinary chicken thighs into a delicious and exotic culinary excursion.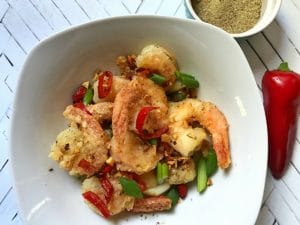 Crunchy, salty, tingly, and a little spicy. Our take on a Chinese classic is a surefire crowd pleaser. Our Salt & 2 Pepper blend combines sea salt with freshly ground white pepper and Sichuan peppercorns. Sichuan Pepper has a slight lemony taste and gives a mild tingling sensation on the tongue. This recipe takes minutes to prepare and is perfect for busy weeknights and hungry mouths.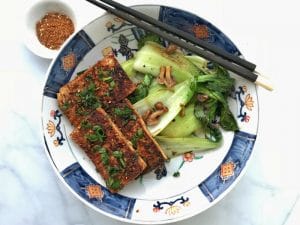 Fragrant, powerful, and delicious (and healthy)! The aroma of these Spicy Tofu Steaks transports you to Xi'an, capital of Shaanxi Province and one of China's oldest cities. This dish exemplifies the fusion of Chinese and Arab cuisine that is typical of what you find today in cities in Northwest China, along the 'Silk Road', an ancient trading route that connected Asia to the Middle East.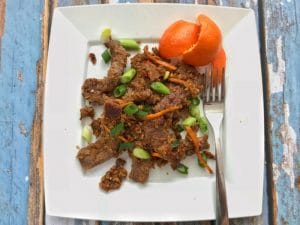 Eating this delicious Sichuan specialty just might bring you good luck. In many regions of China, the word for 'tangerine' sounds very similar to the word for luck. During Chinese New Year, when ripe tangerines abound, you'll find people gifting tangerines and restaurants cooking tangerine beef. After you try our easy Tangerine Beef recipe, you'll see why people love it!
For more recipes, check out the full list in our Global Cookbook.
One of the best known Chinese spice blends, our 5 Spice blend is made by lightly toasting and then custom grinding star anise, Sichuan peppercorns, fennel, cinnamon, and cloves for the freshest flavors you can buy. A little goes a long way to livening up your meals. Beyond fowl and fatty meats, experiment with it on oatmeal, yogurt, baked goods, soups, bolognese sauce, BBQ meats, or even in your coffee/tea!
A little spicy heat with some tingle on your tongue, this is not your Mother's table salt and pepper blend! Handcrafted with sea salt flakes and freshly-ground white peppercorn and Sichuan pepper, our Salt and 2 pepper blend can be used on just about anything for a pop of maximum flavor from your food. We suggest you try it on shrimp for a finger food that you'll want to make again and again.
Our innovative Silk Road spice blend will transport you back in time to experience one of the original culinary fusions between Arab and Chinese food. Take the ancient flavor trail and use this blend anywhere you want a nutty, warming flavor. Works especially well with tofu, lamb or beef on chops, steaks, stir-fries, and stews. Contains whole and ground cumin, sesame seeds, coriander, cayenne, garlic powder, and Sichuan pepper.
Most people don't think of citrus peels when they think of a spice blend. But we always take the road less traveled to find exotic and delicious seasonings to up your cooking game. Our unique Spicy Tangerine blend combines fresh dried tangerine peels, with ginger, and red pepper flakes. Soak our spice blend in a little bit of citrus juice (such as fresh tangerine or orange juice) for a few minutes to soften and extract the best citrus flavor then use in a stir-fry such as our Tangerine Beef recipe. Great for experimenting as a topping on yogurt, oatmeal, or ice cream.
For an even easier way to incorporate these flavors into your stable of recipes, check out our spice blend subscription at Piquant Post. We send you expertly crafted flavor packets each month along with unique, curated recipes so you can spend less time planning / searching and more time enjoying your meals.
Sign up for our email list to get news, sneak peaks, and special promos and we'll send you a code good for 10% off your first order. Piquant Post also makes a perfect gift for foodies and home chefs!