Our May monthly spice subscription boxes have all shipped and it's time for the May 2018 box reveal! Check out the delicious recipes and spice blends in our May box.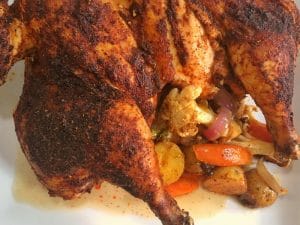 Mexican adobo is one of a number traditional Mexican rubs and sauces that are made from a base of dried, ground chili peppers along with different proportions of spices and fresh aromatics. Use this classic spice blend to add the deep roasted chili flavor to poultry, pork, soups, or roasted veggies!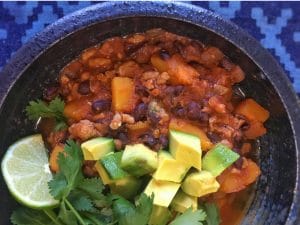 Mexican stews and soups ('Sopas') are essential dishes in all corners of Mexico. In the U.S., "chili con carne", a classic tomato-based stew with beef and beans, is an American dish drawing inspiration from our neighbors' Sopas. Use our savory Chipotle Spice blend for a flavor upgrade to make this amazing quick chili recipe.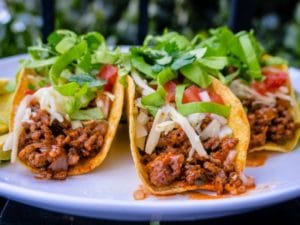 Tacos have become an internationally-loved culinary export of Mexico. Although ground beef tacos are an Americanized version of the Mexican staple, you'll find that our Taco Elixir spice blend provides bold flavors to make the perfect beef tacos, or use an alternative like ground turkey, chicken breast, or squash in your taco filling. The best part is that we achieve maximize flavor without all the salt, chemicals, and preservatives of supermarket taco seasoning packets. ¡Buen Provecho!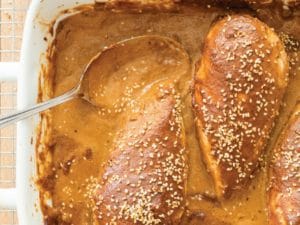 Mole (pronounced "MOLE-lay") refers to a group of Mexican sauces that are made from braising chili peppers, aromatics (like onion and garlic), spices, nuts, seeds, dried fruit, and often chocolate, to form an incredibly complex and rich sauce. Traditional mole sauces take all day but who has the time? Use our Mole Spice blend to make a quick and deliciously complex mole sauce to top your favorite Mexican creation, including this Chicken Mole Poblano recipe.
For more recipes, check out the full list in our Global Cookbook.
Dried chili peppers are essential ingredients to Mexican cuisine. Use our adobo spice blend is used to make the perfect marinade for roasting any meat or veggie. Ancho chili peppers and paprika give the distinctive red color while hints of Mexican oregano and cinnamon creates a sweet, bold flavor, enhanced after some time in the oven. Our Mexican Adobo blend contains: ancho chili peppers,  coriander,  cumin,  fennel seed,  mustard,  black pepper, paprika, Mexican oregano, and cinnamon.
Chipotle peppers are actually jalapeño peppers that have been dried and smoked, lending a much more complex flavor than the spicy heat you get from plain jalapeños. We've think we've created a classic with this blend by combining chipotle peppers with classic Mexican flavors and savory ingredients for a hint of umami. This blend contains: chipotle chili, paprika, onion powder, garlic powder, sage, cumin, Mexican oregano, marjoram, porcini powder, and black pepper.
Go to any supermarket and you will find taco seasoning packets loaded with salt, preservatives, and chemicals we have a hard time pronouncing. We took the challenge to develop a healthy, Mexican flavor-packed seasoning that will make you feel proud of your creations in the kitchen, and leave you wanting more. In fact, this blend is versatile enough to create fajitas to chilaquiles to nachos. Contains: guajillo chili, ancho chili, cumin, smoked paprika, garlic powder, Mexican oregano, coriander, allspice, cloves, and cayenne pepper.
Use our Mole spice blend as a short cut to make the classic mole sauce which you can. Our blends starts with a base of roasted chili peppers, and builds layers of flavors from our secret ratio of a dozen ingredients. Contains: ancho chili, pasilla chili, cocoa powder, white sesame seed, chipotle, cinnamon, cloves, Mexican oregano, cumin, coriander, black pepper, and paprika.
For an even easier way to incorporate these flavors into your stable of recipes, check out our spice blend subscription at Piquant Post. We send you expertly crafted flavor packets each month along with unique, curated recipes so you can spend less time planning / searching and more time enjoying your meals.
Sign up for our email list to get news, sneak peaks, and special promos and we'll send you a code good for 10% off your first order. Piquant Post also makes a perfect gift for foodies and home chefs!