The holidays are fast approaching. Time to dust off the recipe books and fire up the search engines to find new Thanksgiving recipes. Wait! Let us help you with that… Ready for the November 2017 Box Reveal?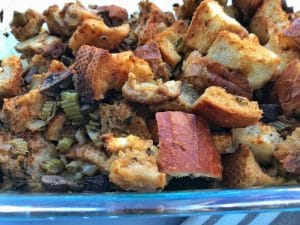 Thanksgiving isn't complete without stuffing. This year, make a homemade stuffing bursting with flavor. Our recipe uses celery, onion, and garlic to create a savory base, complemented by the natural umami flavor of mushrooms, and finished with our chipotle spice blend's smoky notes for depth. A little crunch on the outside while moist inside. Yum!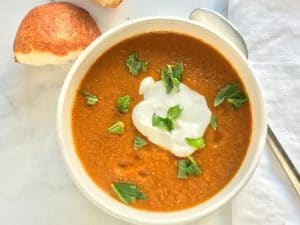 To help prevent the "Thanksgiving leftover blues", we're scrambling a few classic items with a global spice blend to produce this Cranberry Curry Lentil soup that will help use up the leftovers while creating a totally new Thanksgiving standard for your repertoire. The sweet tartness of cranberry sauce balances out the fresh blend of curry spices to create a hearty, delicious meal.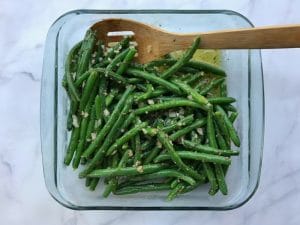 Let's all agree that bland, soggy green beans have to go this year. So, we've reinvented green beans with shallot vinaigrette – one of the tastiest green bean dishes we've ever had! After sampling a variety of recipes and vinaigrettes, we know we've created a hit for your dinner table any time of year. Delicious, tangy flavor with an al dente bite.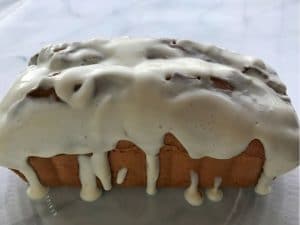 The holiday loaf is a quick-to-assemble, easy-bake classic that is often spiked with dried fruits (fruitcake) and holiday spices like cinnamon and nutmeg. As part of our re-imagining of Thanksgiving classics, we decided it was time to create a global version of the holiday loaf using warming Indian Chai tea spices and adding a subtle, seasonal hint of cool peppermint.
For more recipes, check out the full list in our Global Cookbook.
Chipotle is a classic flavor of Mexico and the Southwestern U.S. We created an all-star blend highlighted by the natural umami flavor of porcini mushrooms and chipotle's smoky notes. The result is a chipotle spice blend that goes equally well in this stuffing recipe or as a dry rub on grilled (or smoked!) meats and roasted veggies. Contains chipotle, sage, paprika, cumin, Mexican oregano, marjoram, onion powder, garlic powder, porcini powder, and black pepper.
Search for "Curry recipes" and google returns 2 million search results. We thought it was time to create an all-purpose (and all-season) curry blend for you to make just about any curry dish. Expertly blended for authentic flavor without much heat, our blend includes: coriander, cumin, turmeric, black pepper, cardamom, ginger, curry leaves, fenugreek, Ceylon cinnamon, and cayenne pepper.
Our Piquant Post Herb Vinaigrette Blend is inspired by the classic French herb medley called "Herbs de Provence", which we've modified for a more subtle profile by removing the dominant herbs such as lavender and tarragon. Contains oregano, marjoram, basil, thyme, parsley, mustard seed, fennel seed, black pepper, and tangerine peel for a beautiful citrus note. Drizzle on salad, roasted veggies, or just dip bread in it.
Chai means "tea" in Hindi, so what most of us refer to as Chai is actually Chai Masala (meaning, "tea spice blend"). Our Chai masala contains freshly-ground cinnamon, ginger, cardamom, cloves, and black pepper, which we blend with dried peppermint leaves. The result is flavor combo that is perfect for a holiday dessert (or sprinkle in yogurt, oatmeal, eggnog, or  smoothies).
For an even easier way to incorporate these flavors into your stable of recipes, check out our spice blend subscription at Piquant Post. We send you expertly crafted flavor packets each month along with unique, curated recipes so you can spend less time planning / searching and more time enjoying your meals.
Sign up for our email list to get news, sneak peaks, and special promos and we'll send you a code good for 10% off your first order. Piquant Post also makes a perfect gift for foodies and home chefs!