Curious about what's in the Piquant Post spice subscription? Ready for the October 2017 Box Reveal? Yep… we deliver delicious!
Jamaicans LOVE ginger as well as a gingerbread cousin called 'Bulla Cake'. Since fall is officially here in North America, we're excited to offer a recipe for gingerbread pancakes in our Jamaica-themed kit. We bet you'll be having brunch at home soon.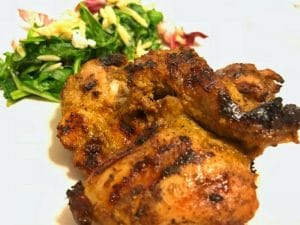 This Jerk Chicken recipe is a classic that any weekend BBQ warrior or weeknight family-pleaser needs in the repertoire. Use our jerk spice to make a marinade for the chicken that maxes out the flavor meter. Your family and friends will be wondering why you've never made chicken like this before.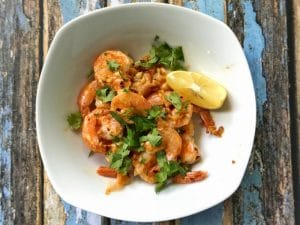 Lemon Pepper Shrimp is a finger-licking snack commonly served in roadhouses and street stalls throughout Jamaica. Quick to prepare, the tangy-lemony-garlicky flavor and fruity heat of Jamaica's Scotch Bonnet peppers are sure to delight. The best thing is that this recipe only requires a few ingredients, one pan, and 20 minutes. So, it's a perfect weeknight meal.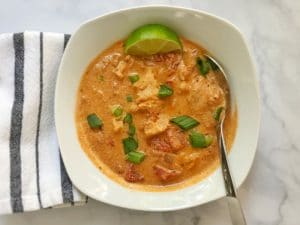 The flavors of the Caribbean are bold, incorporating ingredients from their diverse cultural heritage and from the spices that for centuries were traded through Caribbean ports. Often balanced by sweetness from tropical fruits like coconut and mango, or various derivatives of sugar, such as molasses and cane juice, the result is that, even simply prepared dishes like this fish stew called 'Jamaican Run Down' taste sublime.
For more recipes, check out the full list in our Global Cookbook.
Our gingerbread spice blend delicately balances ginger, allspice, cinnamon, cloves and nutmeg. Allspice, a berry of the pimento tree, is native to Jamaica and the surrounding Caribbean islands and is an essential flavor in Caribbean cuisine. Also great for yogurt, ice cream, smoothies, homemade lattes, or topping anything sweet.
The Jerk spice blend rightfully deserves first honors in the global flavor hall of fame. Renowned the world over, Jerk seasoning is as deep as it is versatile. Traditionally made fiery hot with Scotch Bonnet peppers, we provide the peppers separately for you to customize the heat. We developed an authentic Jamaican blend that expertly blends the native Allspice berry with Sweet Paprika, Thyme, Onion Powder, Garlic Powder, Ginger, Cinnamon, Nutmeg, Black Pepper, and Cayenne.
We're proud to have sourced authentic Scotch Bonnet peppers for you this month. Jamaicans use these peppers in many of their dishes, including the signature Jerk marinades and seasonings. Scotch Bonnet peppers are similar to habanero peppers on the heat scale, but offer more fruity notes than Habaneros. Since we provide a stand-along pepper flake, use them to customize the spicy heat of these Jamaican recipes to your liking.
Our Island Spice is a versatile, all-purpose blend developed to bring out the beautiful flavors of the Caribbean. It won't overpower your dish but gives you a balanced flavor from aromatics and herbs. You can use it directly as a rub on meats or grilled veggies or use it in soups and stews. Contains Paprika, Thyme, Allspice, Ginger, Garlic Powder, Onion Powder, Parsley, White Pepper and Rosemary.
For an even easier way to incorporate these flavors into your stable of recipes, check out our spice blend subscription at Piquant Post. We send you expertly crafted flavor packets each month along with unique, curated recipes so you can spend less time planning / searching and more time enjoying your meals.
Sign up for our email list to get news, sneak peaks, and special promos and we'll send you a code good for 10% off your first order. Piquant Post also makes a perfect gift for foodies and home chefs!